CREATIVE JOURNALING MASTERCLASS
~ your guide to self-healing ~
"I am not good at writing"
"I don't know what to write about"
"I don't have time to write a journal"
These are some common responses or rather objections that I get when I ask my coachees/mentees to do the journaling exercise. Journaling can seem intimidating for a few. It did for me too when I began!   
But surely what you resist, persists!
We cannot expect different results with the same actions every time. Something needs to shift. Journaling provides & holds the space for such shifts subtly in our personal space. Journaling can be therapeutic.
We are all unique individuals, we express ourselves uniquely ,then how can you have the same journaling styles?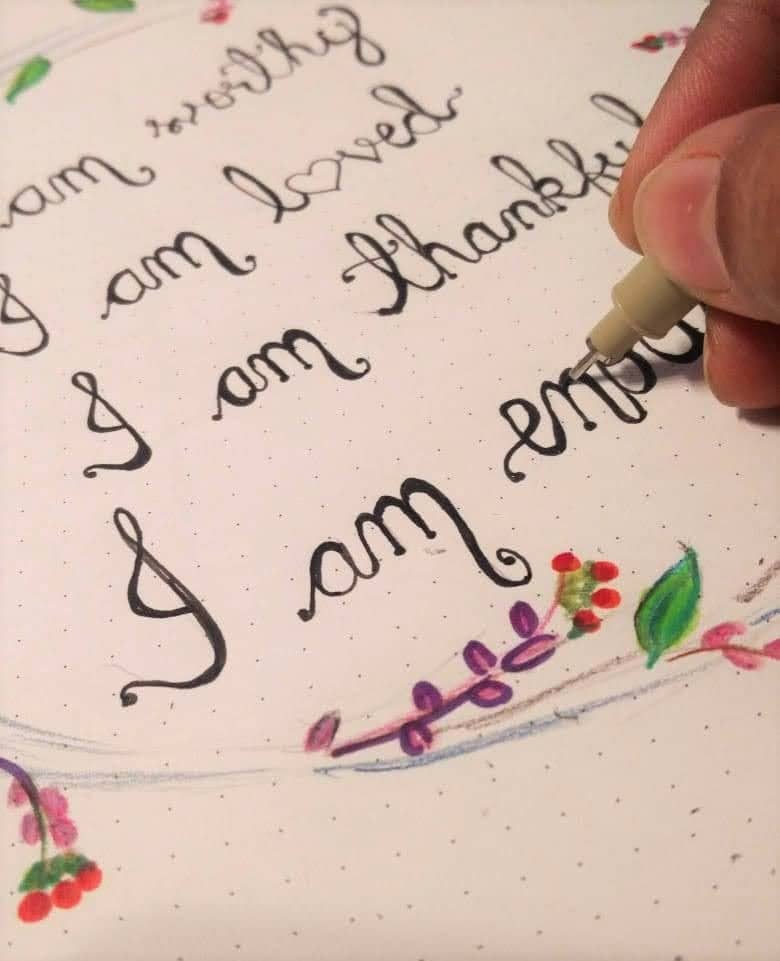 Join me for a 3 hour "Creative Journaling Masterclass – your guide to self-healing" to begin the new year with conscious intention setting & manifestation.
What can you expect?
Understanding your unique style to create sustainable mindset habits
Pillars of journaling
Design your own journal
Journaling techniques for self-healing
Activities to integrate your Yin-Yang energies
+ some surprise bonuses for the participants to be revealed at the end of the masterclass.
————————————————–
DATE: 07- JAN – 2023
TIME: 10am – 1pm (IST)
VENUE: ZOOM
EE: Rs.777 only

—————————————————
This program does not need any art, writing or special skills. 
Just requires an open mind and heart! 
If you feel you are too busy, then this program is the right fit for you.

You will require: 
– A4 size plain unruled book / dot grid or square grid paper book (no ruled books)
– Color pens, writing stationary, ruler
– Quiet, undisturbed place and good internet connection.
Note: This is an activity/DIY based workshop and requires your active participation. 
Limited intake of participants.
Note: Check your schedule before registrations. Change of batch and refunds are not available.
NEW MASTERCLASS DATES TO BE ANNOUNCED SOON!